Our surprising and unusual Anjou wines
Grape varieties and winemaking that go off the beaten track, for astonishing and authentic vintages.
Original and sometimes little-known grape varieties
We have grape varieties still not very widespread in our region such as Grolleau Gris and Grolleau Noir, as well as 3 varieties of Gamay.
Numerous projects to further diversify our plot of land
We wish to plant new grape varieties such as Pinot d'Aunis, Côt or Sauvignon Blanc.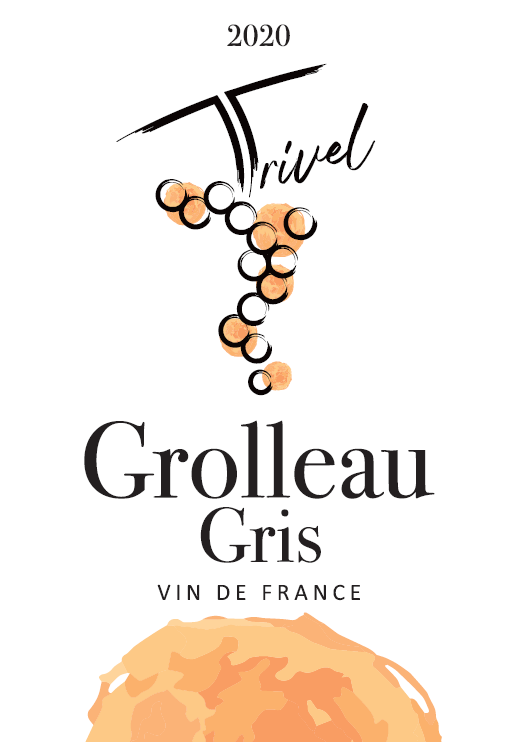 Grolleau gris
Lively, deep and robust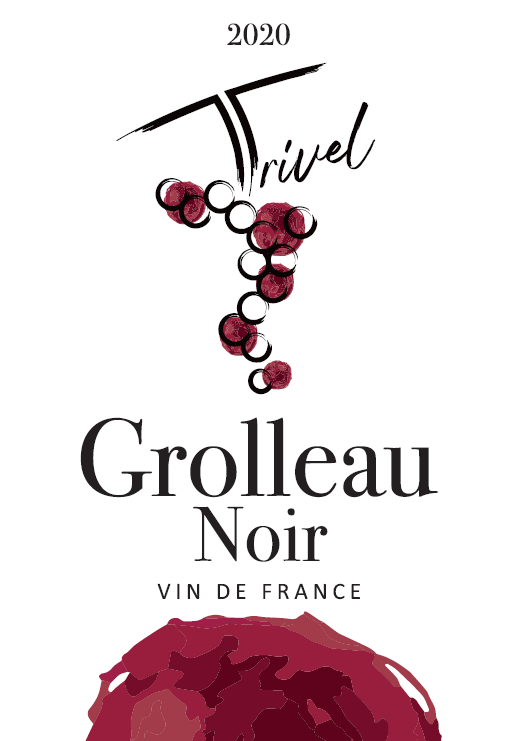 Grolleau noir
Vivant, profond et robuste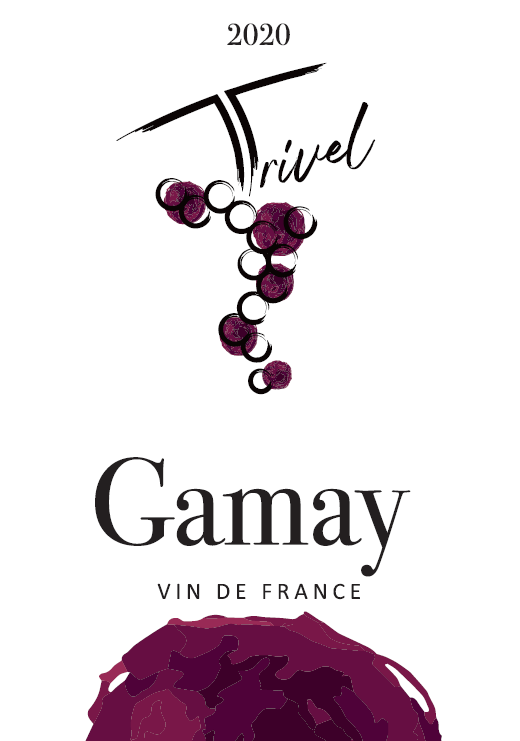 GAMAY
Lively, deep and robust
Our anjou and pleasure wines
Beside the typical grape varieties of Anjou wines, Cabernets and Chenin, we have the change to have in our plot of land more original grape varieties such as Grolleau Noir, Grolleau Gris or Gamay.
Le Grolleau Noir
The Grolleau Noir is a grape variety still not very widespread and present especially in the Loire. It is reported for the first time in 1810, and traces of its presence in Maine-et-Loire, Indre-et-Loire and Loir-et-Cher can be found thanks to the work of Jules Guyot in 1868. In 2015, it will represent 2111 ha, 77% of which will be in Maine-et-Loire. Mainly used in blending for the elaboration of rosé, sparkling or red wines, many winegrowers have today launched into its vinification alone for fruity and concentrated red wines, a trend we have decided to follow!
The Gamay
When we talk about Gamay, we most often think of the Beaujolais, a wine region that we particularly appreciate (perhaps because of our origins…!). But Gamay Noir is also the second most planted grape variety in the Loire Valley vineyard and we are delighted! Often wrongly considered as a grape variety giving only wines to be drunk in the year, without any particular aromatic complexity, we know that it can give much more. A few winegrowers have already embarked on the production of long-keeping wines from Gamay, and this is the challenge we also wanted to take up. In addition to the traditional Gamay Noir, we have Gamay de Bouze and Gamay Fréau, forgotten varieties that allow us to create original and authentic vintages.
Grolleau Gris
The Grolleau Gris is a French grape variety, resulting from a mutation of the Grolleau Noir. Today, it is quite rare, but it is however experiencing a slight increase. It is a grape variety that can be very productive depending on cultivation methods. With low potentials, it is often used in blending for the production of sparkling or rosé wines. We own a small plot of 13 ares of Grolleau Gris. However, we knew that it had great potential as a white wine, so we decided to create a cuvée 100% Grolleau Gris, a fruity and original wine. A small part of our Grolleau Gris has been used for the production of our Rosé, blended with Cabernet Franc, Cabernet Sauvignon and Gamay.
Are you a professional? Discover our range →